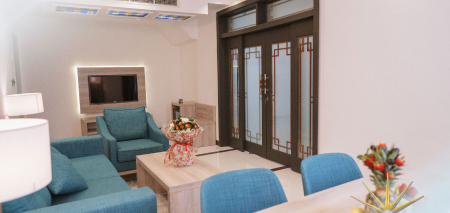 About Us
Noor Land a luxury in the heart of the vibrant city of Baghdad, this 4-star boutique hotel aims to provide graceful hospitality with personal touch in every visit. The property is situated along the major business district with easy accessibility at 15 Miles to Baghdad International Airport with close proximity to the upscale shopping areas.
The hotel boosts of six consecutive floors with 17 suites dedicated to the business executives, Meeting Room, two Restaurants, and Outdoor Garden Café, with featured Recreational facilities starting from an indoor swimming pool at the Roof Top, Massage centers, Sauna and Saloon services.
Captivate the city of Baghdad while enjoying your stay at Noor Land Hotel.
Read More